Is it really just St.Patrick's Day luck?? Don't miss out on the blessings in life by thinking it's all just dumb luck. Join me in an inspirational moment all about blessings abound!
Lucky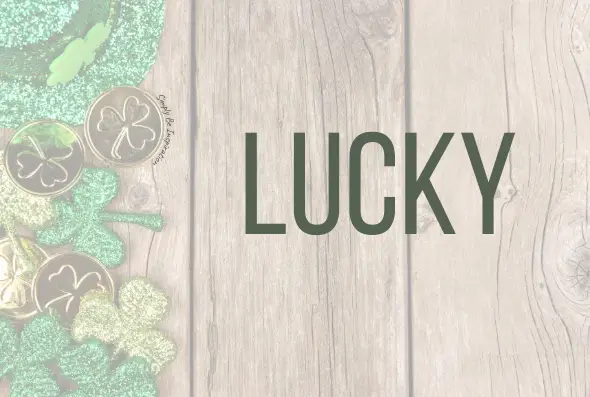 With St. Patrick's Day fast approaching, this is a common theme right now.
From fun whimsical decor spelling out the word lucky across our front doors, to searching for that elusive four-leaf clover that is supposed to have the great magical power of bringing us massive good luck.
But, what is luck anyway? Just a bunch of random circumstances that may or may not be in our favor? Doesn't sound very appealing to me.
Plus, why exactly do we always depend on things to bring us good fortune anyway? The concept of specific items being our good luck charms is a silly notion when we have God in our side. Wouldn't you agree?
Now don't get me wrong, I'm all for lucky socks, pre-game rituals, blacked eyed peas, and luck themed decorations for the home.
However, I don't actually depend on any of those things for my happiness or fate.
Need a little extra inspiration to get you through your day? Check out my simply 31 day study of the Psalms. Interested in this journey? You can find day one right here —> 31 Days of Psalms | Day ONE
Blessed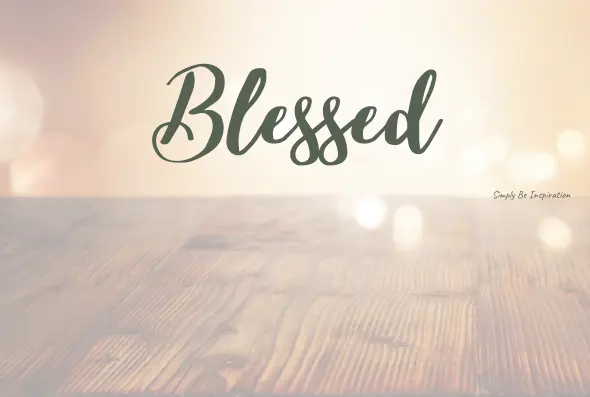 This is where it's at, you guys!
True contentment and happiness isn't found in St. Patrick's Day luck or coincidence. It's all about recognizing the little blessings that happen each and every day!
The people God has brought into our lives and the experiences we have been through over the course of our days on this earth are all a huge part of the bigger picture.
Some blessings are easier to spot than others though.
For example, I have a wonderful husband, 3 amazing kiddos, a place to call home, 2 cuddly fur babies, food to eat, and clothes on my back. I am truly blessed beyond measure!
With that said, life is just plain hard sometimes.
Have you ever heard the saying…. great blessings also come with great responsibilities?
If I'm being totally honest, the responsibilities of life are usually followed by a whole lot of chaos!
I love my kids more than they could ever comprehend. However, the messes they sometimes leave behind can be overwhelming and discouraging.
I'm not even joking when I say – I am completely overwhelmed with blessings.
Blessings in Disguise
Along with the blessings that are completely obvious, God also blesses us in ways we can't even begin to understand.
As humans, sometimes we overlook the exhaustion and stress and can no longer truly see His blessings.
However, when we change our perspective they can become abundantly clear! God blesses us with new experiences through mishaps and unplanned circumstances — and sometimes those circumstances give us a much needed reason to rest or reflect.
Unfortunately, in this life we will all experience moments of deep grief and sorrow. It can be extremely hard to find the blessings during those difficult times, but hold tight! They are always there.
We just have to find our resting place in Him, and trust that He will show us in His time.
It's Not Just St.Patrick's Day Luck – I'm Truly Blessed!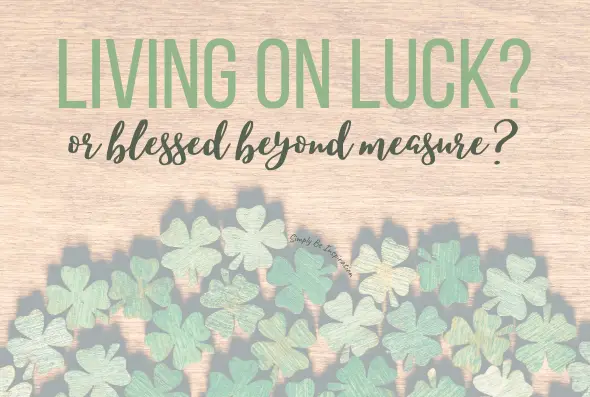 Recently my new motto has been…
I'm not lucky, I'm blessed.
Such a simple truth and a great reminder of all the wonderful ways God has blessed me in this life!
Struggling to find the blessings in the chaos? Changing your perspective will help! Check out some of the simple ways I've found blessings during the struggles this year.
Overflowing Sink — We aren't going hungry because God has blessed my family with good food to eat!
Sickness/injuries — I've been given the chance to slow down, take time off, and be still.
Expensive Car Repairs — God has blessed me with a safer vehicle to drive my children around in.
Unexpected Pandemic — Thanks to technology, my family has the ability to learn and work from home. Plus, we were given almost unlimited time to soak up the little moments & bond in brand new ways!
This list could go on and on because in reality, God blesses us all the time. Every moment we are breathing and living for Him, there will be blessings to follow.
Try keeping a simple blessings journal to remind yourself of all the times you found the blessing during the struggle.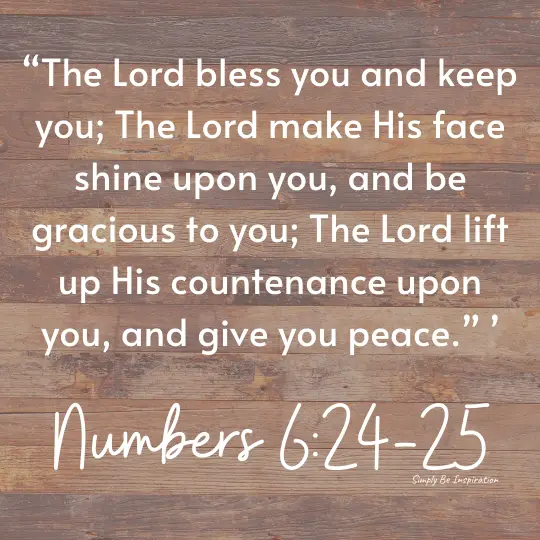 Looking for More Inspiration?
Check out these inspirational stories!
Love this article on St.Patrick's Day Luck? Share it on social media for others to see!