Maundy Thursday Bible Verses & Devotional
Join me in reading these simple Maundy Thursday bible verses & devotional. Let's dive deep into his word for Holy Week.
This is the day we remember the night Jesus broke bread and poured wine for his disciples. The event we call The Last Supper. During this time Jesus spoke. He told his disciples the bread was meant to represent His body, and the wine His blood. He asked them to do this in remembrance of Him. Jesus also announced that one among them would betray Him.
Can you imagine being one of the 12 on that fateful night? How must that have that felt? I think I would be right in the midst of the argument announcing to everyone that it wouldn't dare be me to betray our Lord. Yet, He took the punishment for me… He took the punishment for us all. We have all betrayed our Savior in one way or another. While it may not be exactly the same as Judas, I would imagine it's still completely heartbreaking to Him.
Today I sit here and I reflect on all that this week means. I am so incredibly grateful for a Lord that loves me despite my faults. A Savior that gave his life, so that I may be cleansed and forgiven. A God that loves me, even when I choose to sin. What a night that night must have been. Starting with a dinner and ending with our savior in chains. This definitely was a night to remember!
Easter Challenge
Have you been following my Easter Challenge? If not, don't fret! You can easily catch up today. Check out A Love Undeserved to get started!
Today's reading can be found in Luke 22, verses 14-23. My kids have really enjoyed walking through Holy Week and discussing this incredible story. I hope you've been able to grow as a family this week!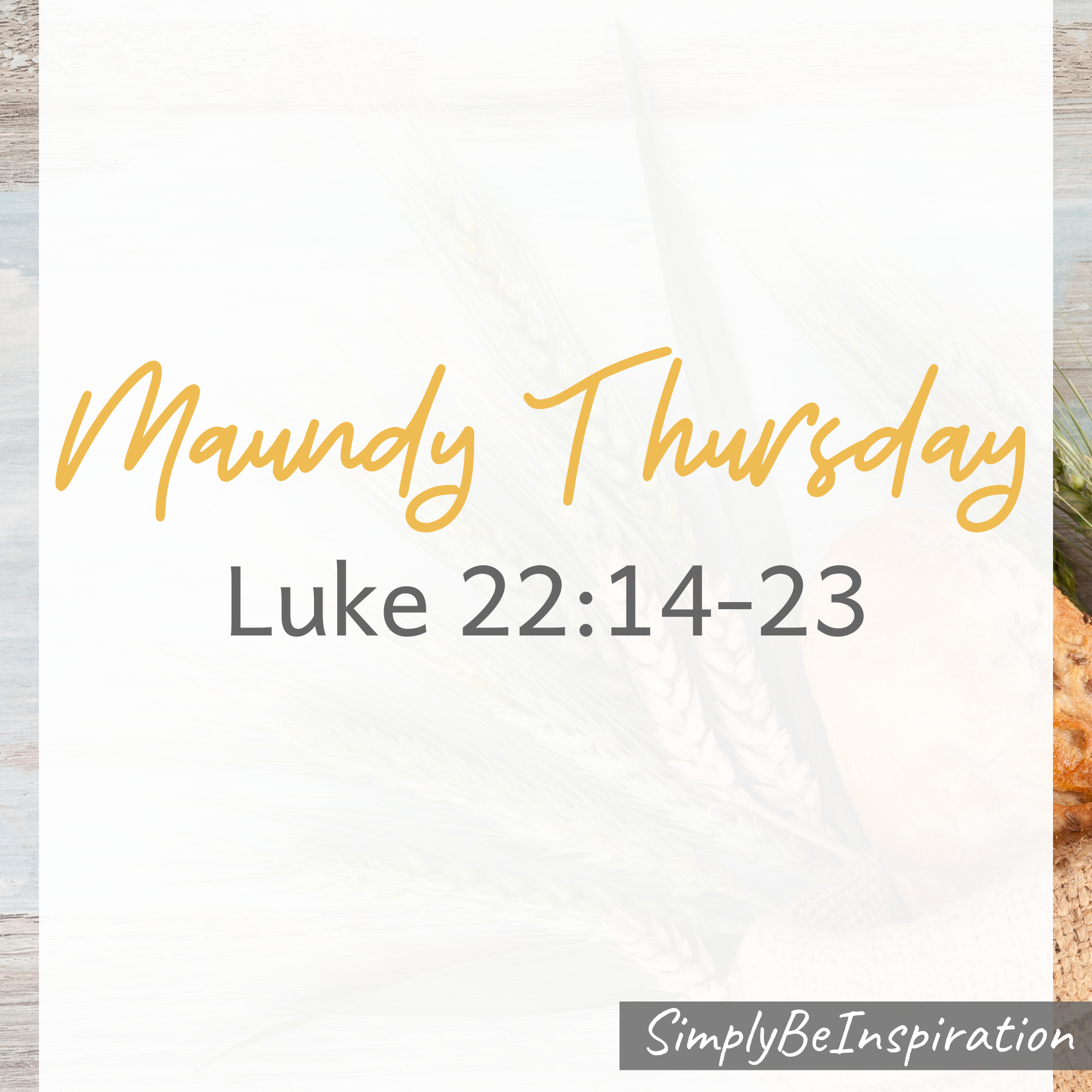 Looking for other creative ways to teach your children the Easter story? Check out some of these top picks!
Looking for more content? Check out our main website Simply Be Wild & Free to learn more about our mission and check out our other blogs!