Easter Sunday Bible Verses & Devotional
Join me in reading these simple Easter Sunday bible verses & devotional. Let's dive deep into his word for Holy Week.
As I sit here with my family on this Easter Sunday, I'm reminded of how incredibly blessed I am. This event we celebrate and talk about today, represents our entire Christian walk. Without Him and the ultimate sacrifice he paid for our sins, we have nothing.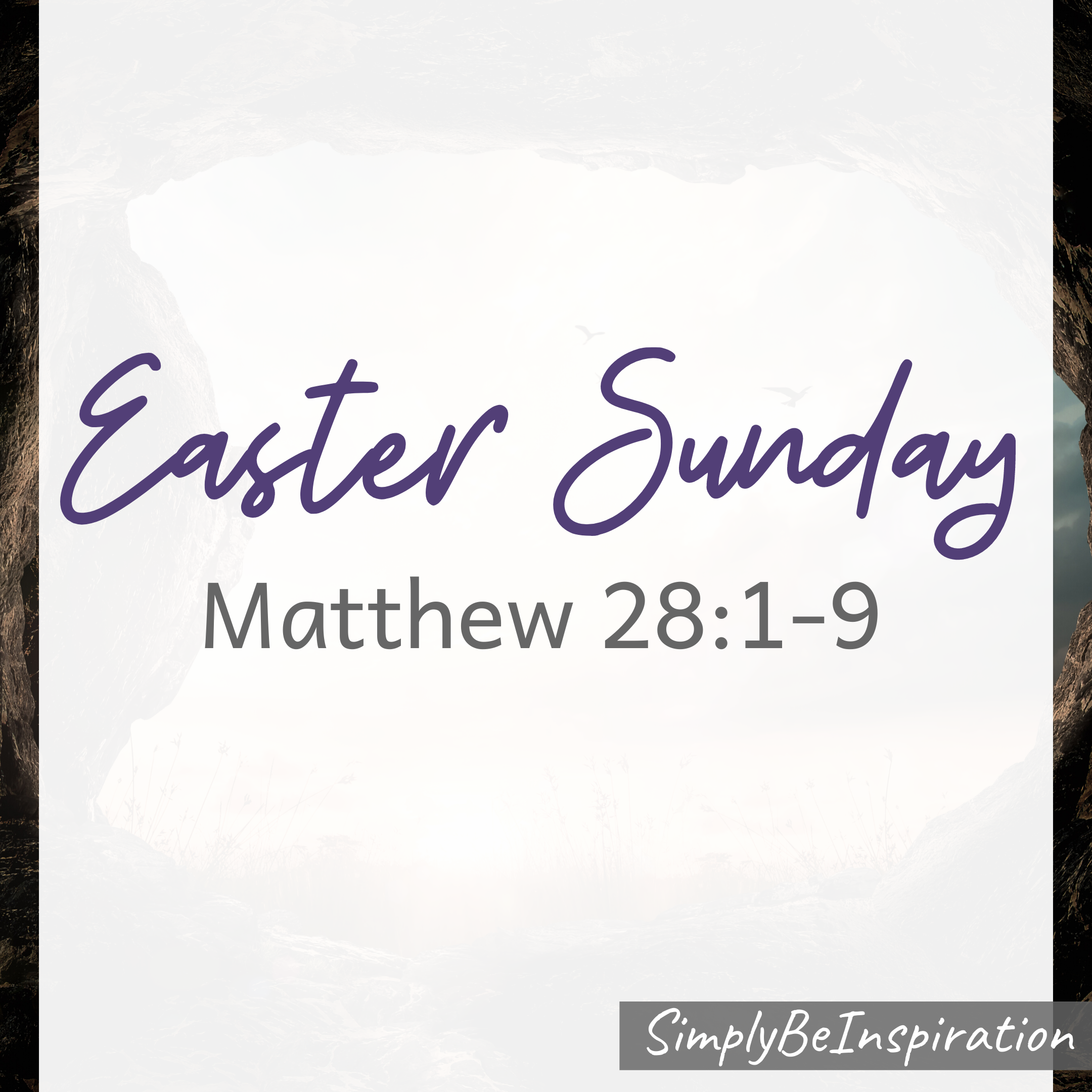 "He is not here; for He is risen, as He said. Come, see the place where the Lord lay." Matthew‬ ‭28:6‬ ‭NKJV‬‬
When I opened my bible app this morning, this was the verse of the day. So very fitting you guys! I just had to share. He is risen! Our Lord is alive!! Through Christ's resurrection, we can now have hope for an everlasting life. We have an incredible reason to celebrate!!
Easter Challenge
I hope you have grown spiritually this week, both individually and as a family. I know I sure have! Walking through the events of Holy Week have been life changing for our family this week. We have spent more quality time in God's word and in prayer than we usually do, and for that I am incredibly grateful!
I absolutely love watching my children connect the dots with major events such as these, as well as open up in their prayer life to the One that gave His son for them. It's been a beautiful week in our home.
If you haven't followed the entire Holy Week journey, I encourage you to start at the very beginning! You can easily find day one right here —> A Love Undeserved
Enjoy the rest of your Easter Sunday! I hope you have plenty of time to relax & reflect this afternoon, plus spend some quality time with those you love most!
Looking for other creative ways to teach your children the Easter story? Check out some of these top picks!
Looking for more content? Check out our main website Simply Be Wild & Free to learn more about our mission and check out our other blogs!