Day THIRTY ONE
Psalm 150:6
Time to wrap up our final verses of this 31 day study. Join with me as we read Psalm 150:6 today!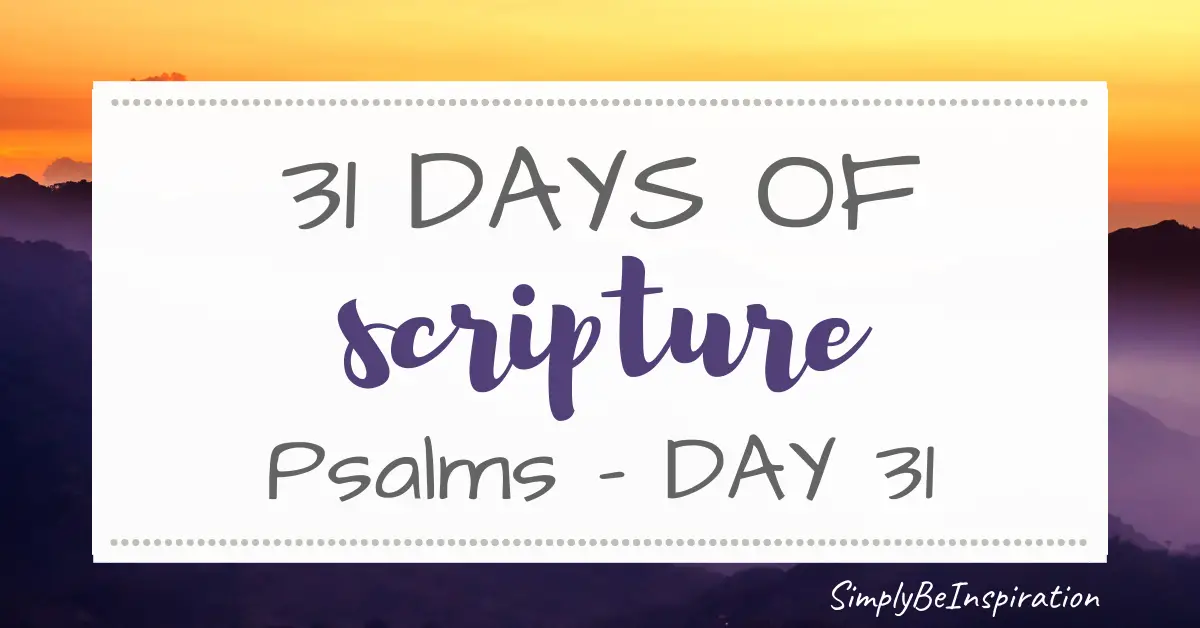 Wrapping UP
I've thoroughly enjoyed this 31 day walk through the Psalms, and I hope you've been encouraged immensely along the way. If you didn't get the chance to start at the very beginning with us, I encourage you to start over today and spend the next 31 days drawing near to Him. You can easily find the first Psalm right here —> DAY ONE
While we may be wrapping this series up, a new one can easily be on the horizon. I highly encourage you to keep reading and dive into scripture daily! Not sure how to make the time? If you homeschool or have littles at home like I do, finding the time can be extremely difficult for sure. Find out how implementing a Quiet Time in your home could help!
Need just a tad more inspiration to get you through your day? Take a some time to read this short and sweet moment, You Are My Sunshine, that I shared with my young daughter. Feeling stressed? Find how how taking a Coffee Break and implementing some Daily Self Care can help!
Ready for the last Psalm? Keep reading!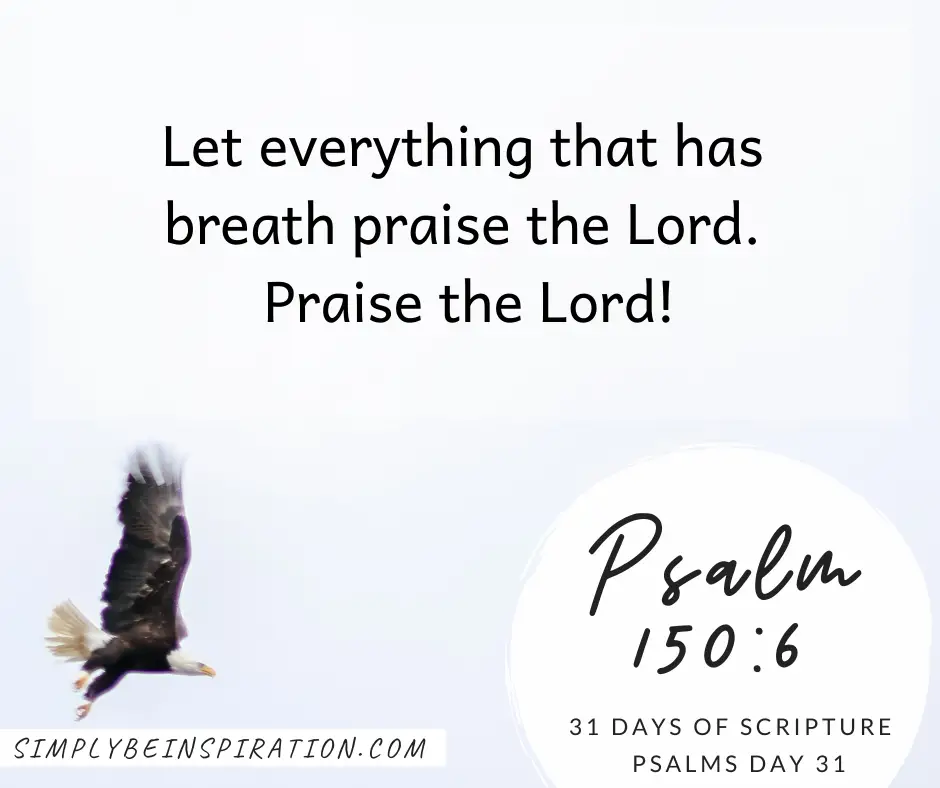 Short & Sweet
Psalm 150:6
What better way to end the month than with this glorious verse! Let us all lift our praise up to the One who gave us life. I don't know about you, but reading this verse just makes me want to sing praises to Him all day!
Feeling stressed or overwhelmed? As humans, it's incredibly easy to get stuck in that negative place. Time to break free and praise the One that gave you those unexpected blessings or reasons to feel overwhelmed. While it might sound a little silly, it's not. This life can stress me to the max sometimes, but without some of those moments I wouldn't learn, grow, change, or be thankful for what God has blessed me with!
Let everything that has breath praise the Lord!
Call to Action
Take some time to thank and praise Him today! As our scripture journey is wrapping up, I highly encourage you to spend extra time in prayer today. Thank Him for your past struggles and blessings, then ask Him to guide your path as you enter into a new month. Go forward, press on. Praise Him today!