DAY ELEVEN
Psalm 36:5
It's day 11 and I'm so excited you have a stuck with me this far! Let's jump right into our reading for today – Psalm 36:5
Make the Time!
As a homeschool mom of three, I could give every excuse in the book as to why I didn't read my daily scripture on any given day. However, no excuse is a good one. God gave me this stressed, but so incredibly blessed thing called life and I literally owe Him my everything. Think about it. If we go a single day with out scripture reading, prayer, or any tiny amount of time spent with our Heavenly Father, we've wasted a good day!
A single day has 24 hours in it, that's 1,440 minutes! If we can honestly say that we just simply didn't have time to spend with the Lord today, then man! We have WAY too much going on! I really don't think that's the case though. Most people are pretty busy every day, however I don't think anyone is quite 1,440 minutes worth of busy! Did you have a quick moment to get on social media today? Then you definitely have a quick moment to spend with Him!
Dealing with too much screen time lately? Need to refresh and disconnect? Take a moment to read The Technology Addiction. Need help staying accountable? Check out 30 Day Screen Time Challenge.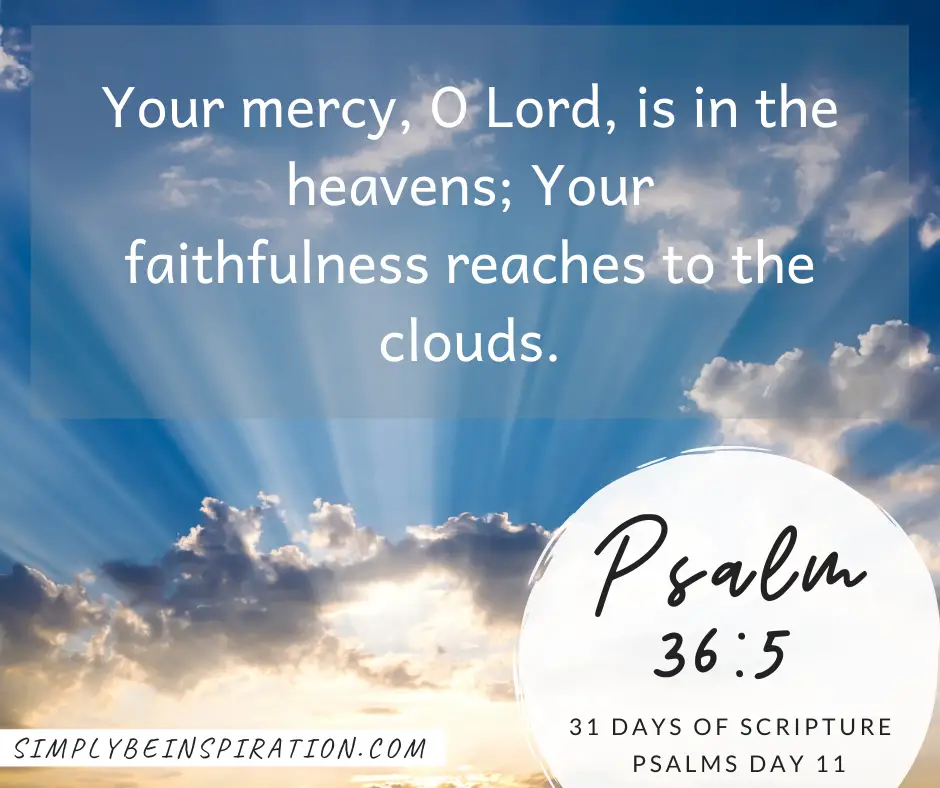 Short & Sweet
Psalm 36:5
Reading this verse makes me truly appreciate the magnificence and magnitude of God's mercy.  The metaphor that His "faithfulness reaches to the clouds" helps remind me that no matter how inadequate I am or how much I don't deserve it, God's faithfulness is all around and He never leaves His people.
Call to Action
Make the time. Leave the excuses behind today and spend time with the One who gave you life. Take a few moments to truly reflect on His mercy and grace. Thank Him for faithfulness.