Day TWENTY FIVE
Psalm 121:1-2
We are continuing our 31 day study with Psalm 121:1-2 today!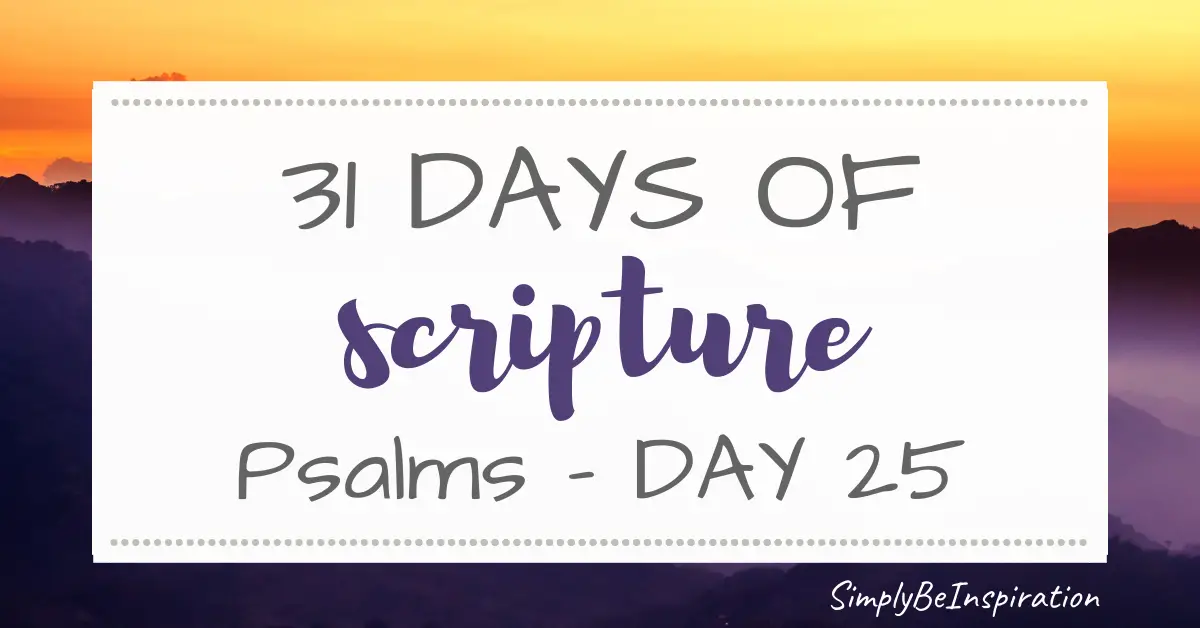 One of the Hardest Things…
Do you struggle with asking others for help in times of need? I know I certainly do. As moms, we tend to try and go above and beyond our own earthly capabilities. It can be incredibly easy to crave that 'super mom' title and seek perfection! However, it's also completely unattainable. No single person can do it all.
We all need a little help from time to time and letting go of our sinful pride to truly allow someone to help can be painfully difficult. If you struggle with trying to do it all by yourself like I do, lift your head up and spend some time with Him today.
Dealing with excess stress from trying to be the perfect mom? Take a moment to read 10 Ways to De-Stress After a Long Day for some tips on reclaiming time for yourself! Loving this journey through the Psalms? Find one that has been super helpful in your life? Please take a moment to share it on social media for other moms to see!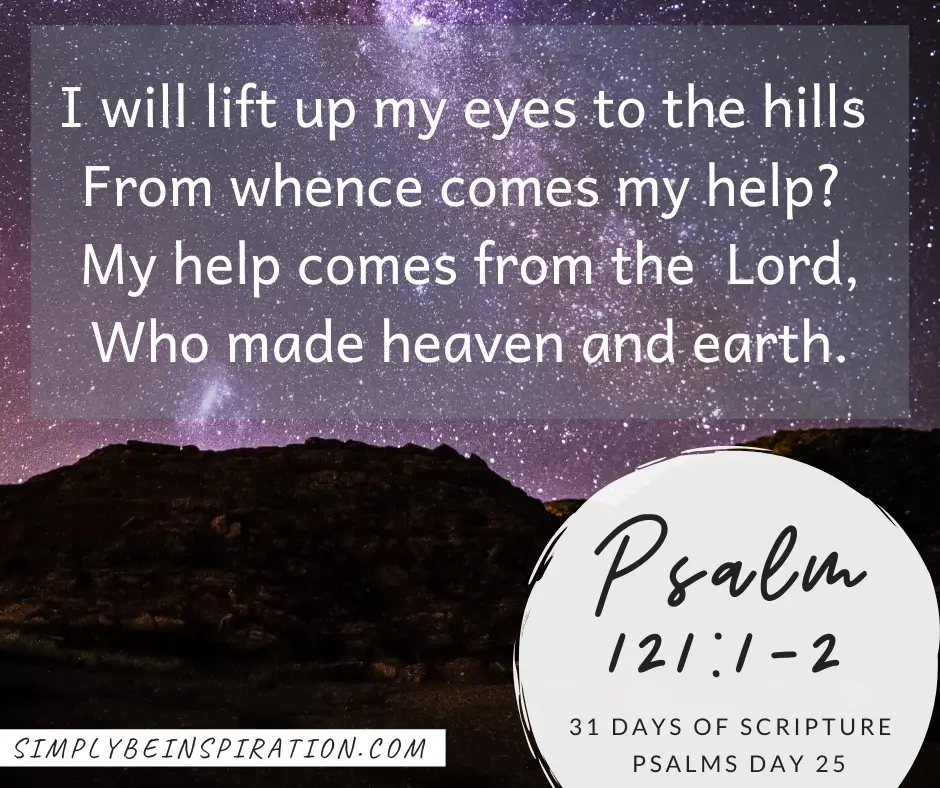 Short & Sweet
Psalm 121:1-2
Ah, this verse! I absolutely love the truth that it speaks. Our help always comes from Him, the one who made both heaven and earth. Why would we ever want to lift our anything up to someone or something else? He is the only one we should ever want to lift our eyes, heart, or voice up to when we find ourselves in the depths of despair.
Call to Action
If your feeling unworthy or dealing with an overwhelming circumstance, I hope you can find comfort in the One who made you. Truly open up your heart and give Him your trials and insecurities today. Seek forgiveness in those times of pride and allow God to help you when you struggle. There truly is no greater help than the help that comes from Him. Seek Him today.