Day TWENTY TWO
Psalm 111:10
Join me on day twenty two of our Psalm study – let's read Psalm 111:10 today!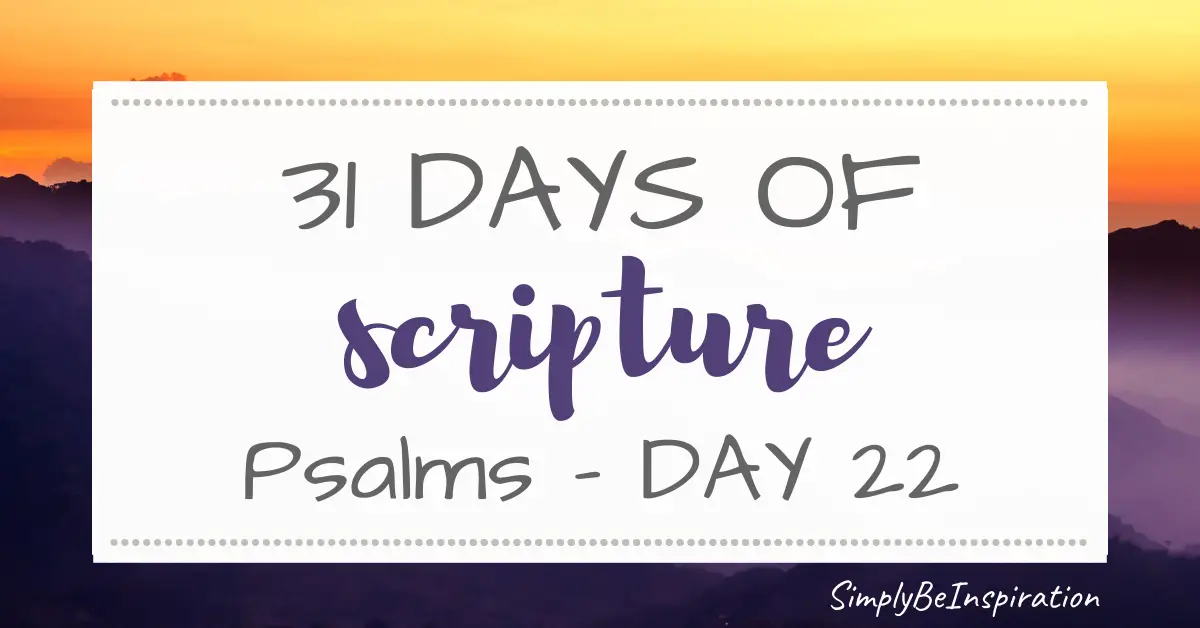 Fall is on the Horizon
Here we are, 22 days in to our exciting 31 day journey. Summer is nearing its end and fall is right around the corner! Are you as excited as I am? I'm pretty sure I was born for fall. There's just something so incredible about the cool, crisp air mixed with all things pumpkin. Am I right?
I seriously find myself longing for apple treats and cider, comfy sweaters, and some super cute boots – I 100% live for Autumn. I like to  imagine that my love for fall is similar (yet nowhere near as deep) to God's incredible love for us. Not only does he think about us, long for us to be with Him, but he also gave up His most precious jewel so that we may live. Exciting right?!
If fall doesn't get you super excited, maybe today's scripture will. Let's take a peek!
Not been following the 31 days of Psalms so far? Try starting with Day ONE instead!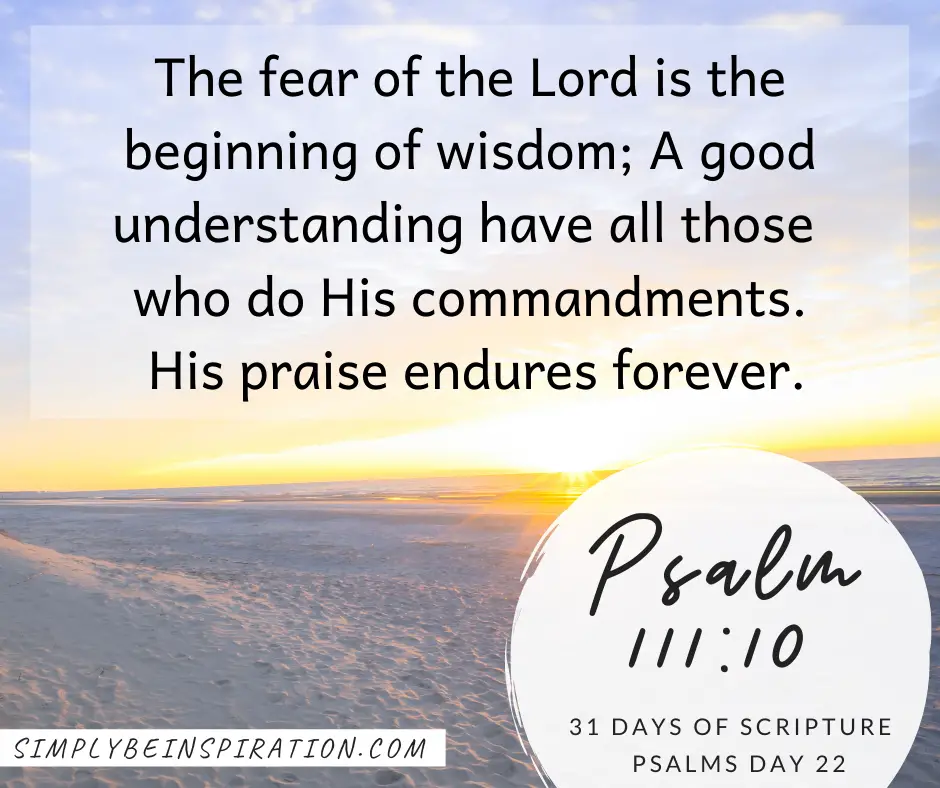 Short & Sweet
Psalm 111:10
"The fear of the LORD" – This can extremely difficult to wrap our heads around. While yes, God is a loving Father, He is also all powerful and all knowing. Having the fear of the Lord is more a state of mind in which our attitudes, feelings, and goals are God driven. If we decide to live our lives for worldly things, we will miss out on this amazing eternal life with our Savior. I seriously can't think of anything more terrifying than that.
As Christians we belong to our Heavenly Father. With that, we should also fear the disappointment that comes along side with letting Him down when we choose to sin against Him. Without that fear, we have no conviction or desire to do what's right and holy.
Call to Action
Without a full understanding of who our Lord is, we will never have wisdom or dwell with Him forever. God knows our hearts fully, it's sounds scary, but it's actually wonderful. Lean on Him today and ask Him to show you His will.