Meaningful & Inspirational
Christmas Gifts for 2020…
I had so much fun making this gift-giving guide for the upcoming holiday season. Plus, my wishlist is officially 2x as long as it was when I started! There are just so many amazing things – I kind of want them all! Check out my must-have inspirational Christmas gifts for the 2020 season below!
YES! Coffee mugs are easily one of my favorite Christmas gifts – ever!
Mugs are so incredibly versatile. You don't have to be a coffee drinker to give or receive one – just a human. Ha ha!
For those of you that know me, you know I'm a huge coffee mug lover! Narrowing down my top picks for the 2020 holiday season was super hard. There's just so many good Christmas coffee mugs this year. Check out all my favorites below!
Super Simple Gift Giving Tip: Not only can you give a Christmas coffee mug as a simple gift by itself, but you can also fill it up with things like candy or other fun treats! Pre-wrapped candy is my #1 go to, but I've also been known to thrown other goodies in a mug.
16 oz Ceramic Mugs
These mugs are so incredibly beautiful! They come in two festive prints – Emmanuel, God With Us & Names of Jesus and make the perfect inspirational gift for any coffee or tea drinker!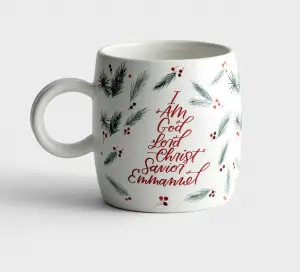 12 oz Ceramic Mugs
These dual sided mugs are so simple, yet make a powerful statement! The best part? You can purchase the entire Christmas Mug Set or buy them individually! Joy – Love – Peace – Hope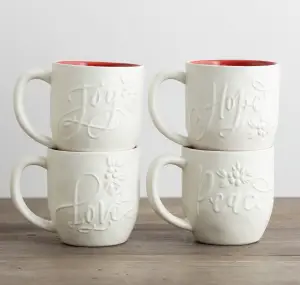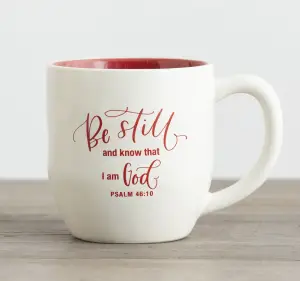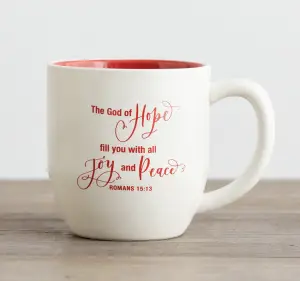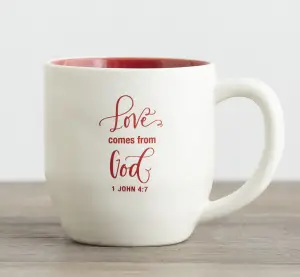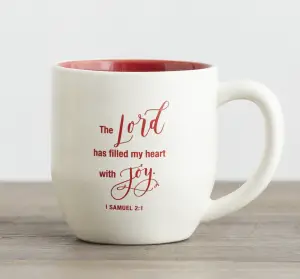 12 oz Hand-Thrown Mugs
What?! These are so fun! Not only are these mugs incredibly unique, they also have scripture verses written on the inside rim of the cup. What a wonderful way to reflect in His presence, while drinking your morning cup of joe! Check out all 4 styles! Shine – Jesus – Joy – Peace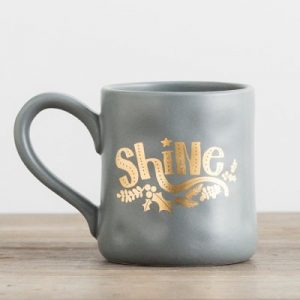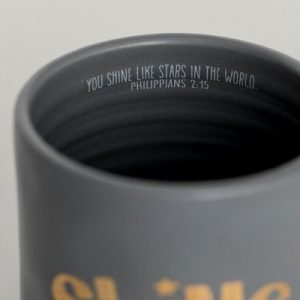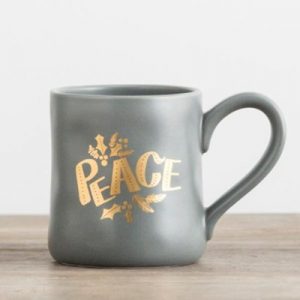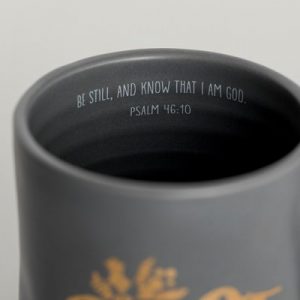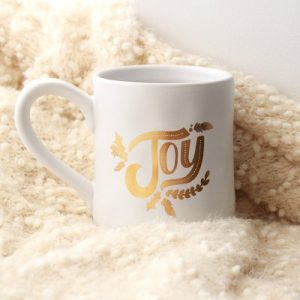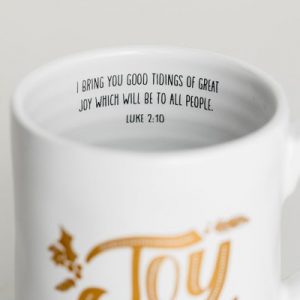 Other Mug Favorites
Check out some of my other favorite finds I came across while Christmas mug browsing!
Calm + Bright is a super simple option. While O Holy Night, Joy to the World, & Go Tell it on the Mountain are a little more vibrant and fun – not to mention, musical 😉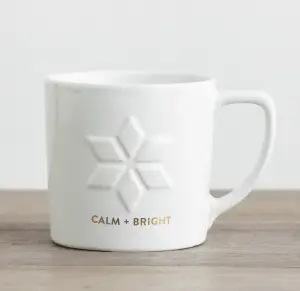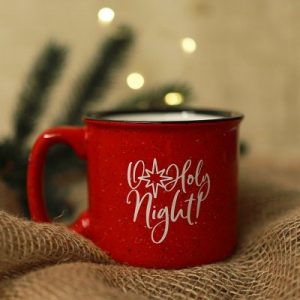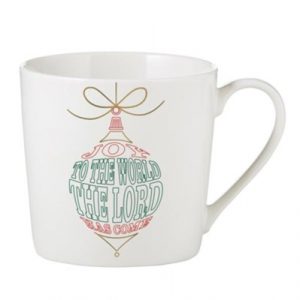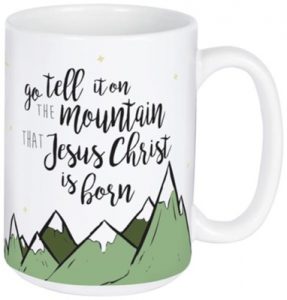 Christmas Platters & Plates
Nothing says Christmas quite like baked goods – making a new Christmas platter or plate the perfect item for almost anyone! I love giving these types of gifts to new home owners, friends, and family members. You can find all my favorite finds for the season below!
Super Simple Gift Giving Tip: Make Christmas just a little more personal this year by gifting one of these beautiful Christmas platters with some delicious homemade goodies. Simply pre-wash your gift giving tray or platter and fill it with the recipients favorite Christmas treat!
Serving Trays
Serving trays are such a simple way to bring treats & gifts to a family meal with one simple gesture! My two favorite finds for this year? This Joy Serving Tray that matches the ceramic mug set I already shared earlier & this super detailed Nativity Serving Platter.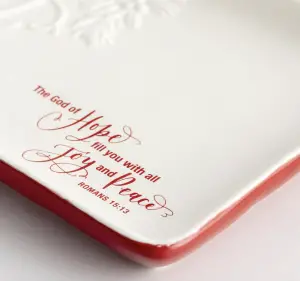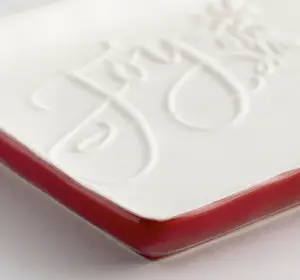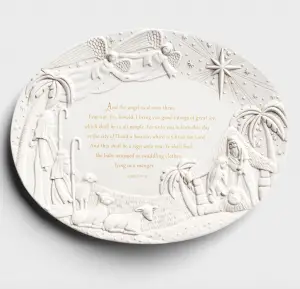 Giving Plates
Curious about what sets a giving plate apart from a typical Christmas platter? A giving plate is meant to be shared, then shared again. You fill it with treats and share it with a loved one, then encourage them to do the same.
I really consider giving plates one of the best inspirational Christmas gifts of all time, simply because you are encouraging the giving to continue – year after year! I love this traditional Giving Plate, but am also obsessing just a little bit over the Oh What Joy version this year!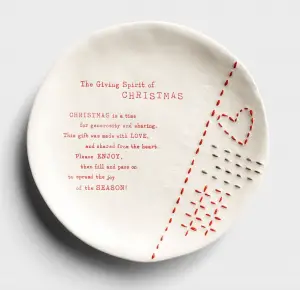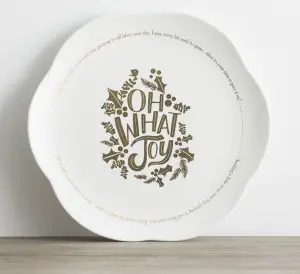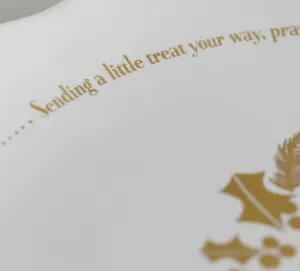 There's just something about a new Christmas ornament that I absolutely love!! Each year I let my kids pick out a new ornament for their own personal tree and I typically purchase a new one for our family tree as well. I'm just a huge fan in general.
I love giving simple ornaments to extended family members and friends! You can find my top favorites below!
Super Simple Gift Giving Tip: Attach ornaments to cards, treats, or larger gifts for a simple personalized touch!
Willow Tree Ornaments
I've collected Willow Tree for over 15 years and I finally just completed my nativity set last year. As a huge fan, I will always suggest these on my list of inspirational Christmas gifts! You can purchase from the Willow Tree Ornaments collection as well as A Tree, A Prayer for a more traditional touch.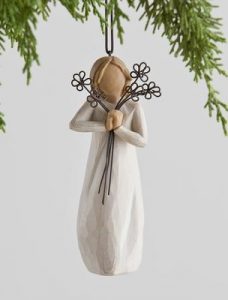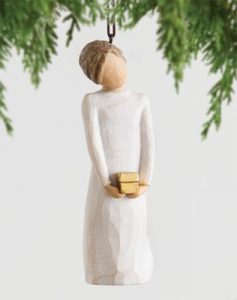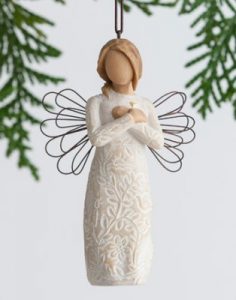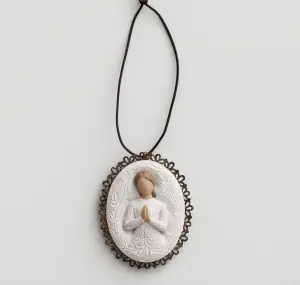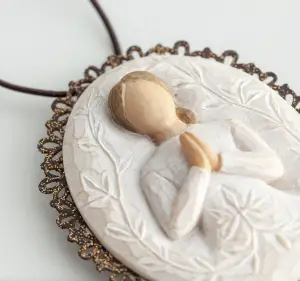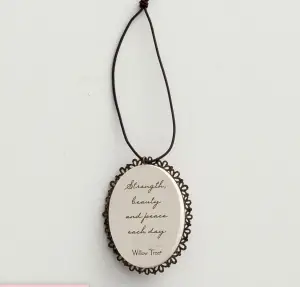 Wooden Ornaments
Simple wooden ornaments are some of my favorite things to give! They super easy to attach to a Christmas card or send in the mail! My 2 favorite options this year are these Bark Ornaments collection and this super fun Wooden Farmhouse Set!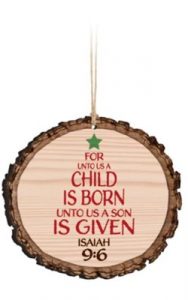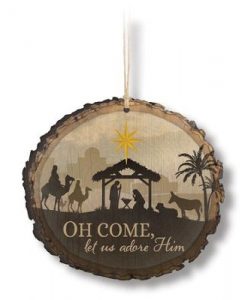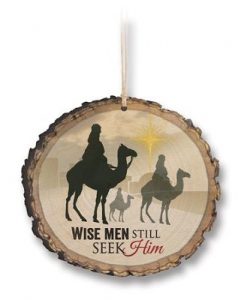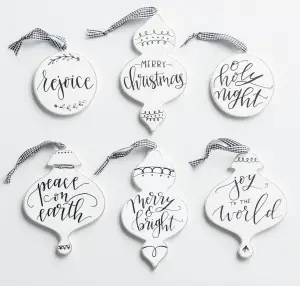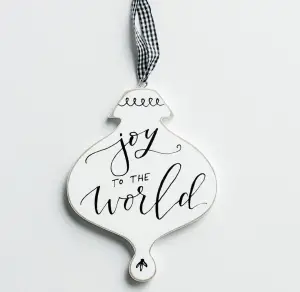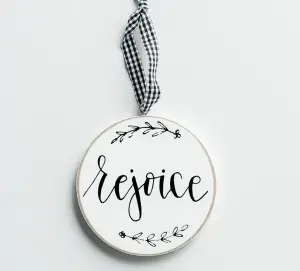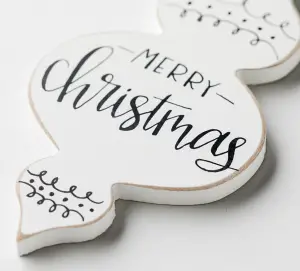 Baby Jesus Ornaments
This. This is the true reason for the season, you guys. A beautiful nativity scene or baby Jesus ornament makes such a wonderful inspirational gift. Check out these incredible options – Babe in a Manger & Baby Jesus.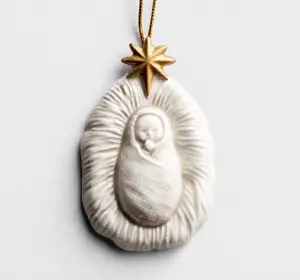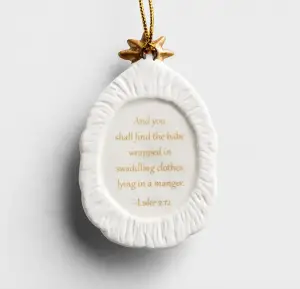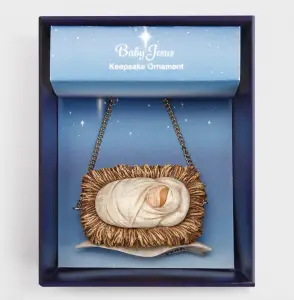 Other Ornament Favorites
Check out some of my other favorite finds this year! The Rejoice Star 2 Pack is super simple and can easily be given as 2 separate gifts. While Words for the Heart & Lord is My Shepherd are simple statement pieces!
I also fell in love with these 2 options –  Our Christmas Prayers is perfect for a family gift, while Our First Christmas is a wonderful option for a new couple!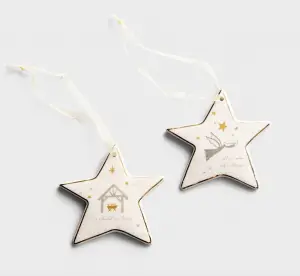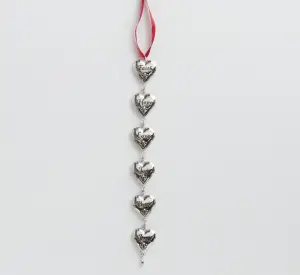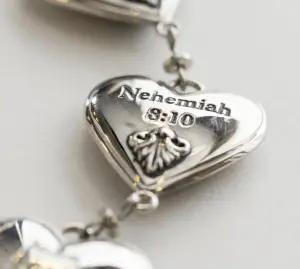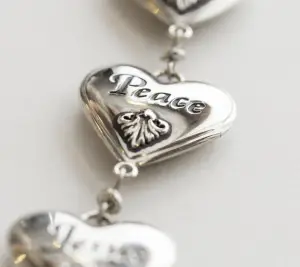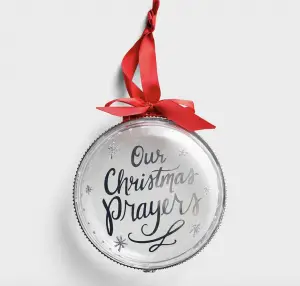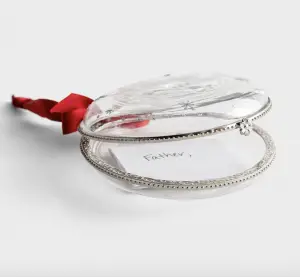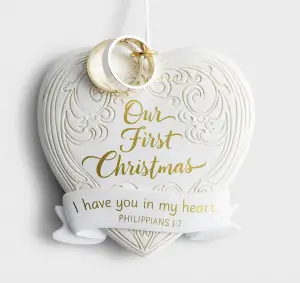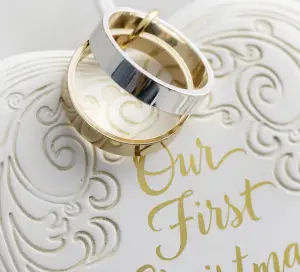 Journals & Notebooks
I'm a huge fan of all things journaling and note taking! To say that journals & notebooks are some of my favorite gifts would be a complete understatement!
Much like coffee mugs, I can't seem to get (or give) enough notebooks. I'm constantly buying them up every chance I get.
While not Christmas themed, you can find all my current journal & notebook favorites below!
Super Simple Gift Giving Tip: Take your gift giving up a notch by adding a small note in the front of journal. Tell the recipient what you love about them or what your relationship with them means to you! This can turn a simple budget friendly gift idea into a heartfelt memory!
Canvas Zip Pocket Journals
These cute journals are such a fun option for a little inspirational gift giving! You can check out the variety of styles below!
Wild Posy – Peony Sorbet – Lancaster Meadows – Madison – Cambridge – Light Mint Green – Birmingham – Yellow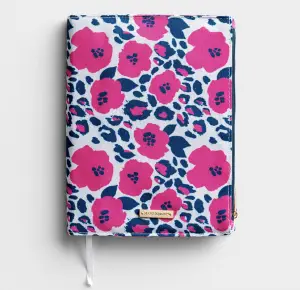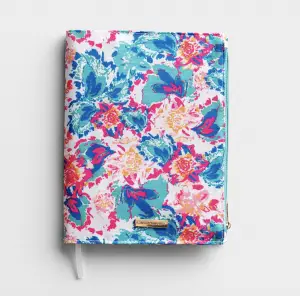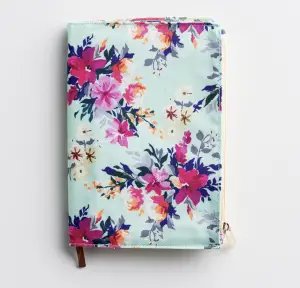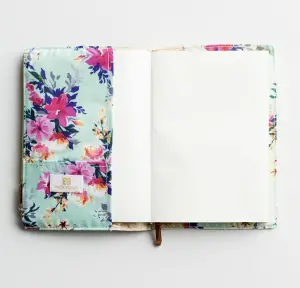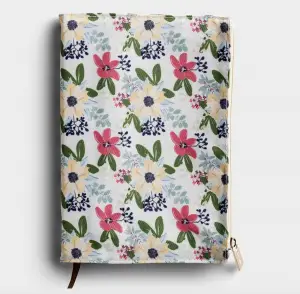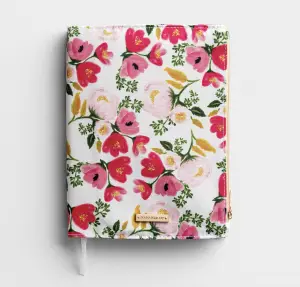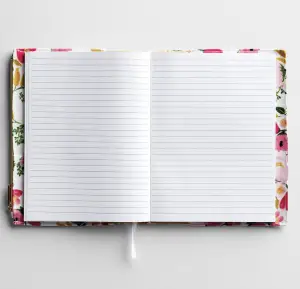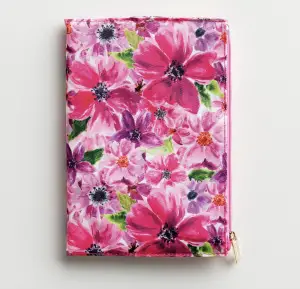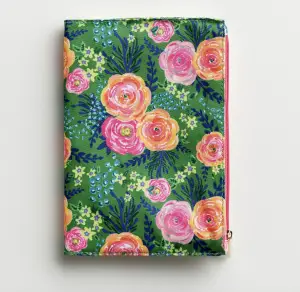 Other Journal Favorites
Dropping some of my other favorite journal finds for this year!
Amazing Grace, Your Word, & Think on These Things are all very gender neutral. All three journals include simple touches such as quotes & scripture verses. While, Amazing Grace is a little more on the traditional side, Your word & Think on These Things have more of a bullet journal feel!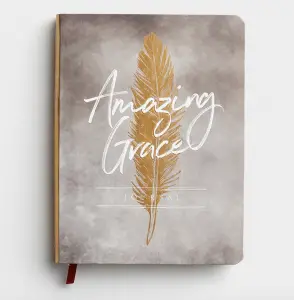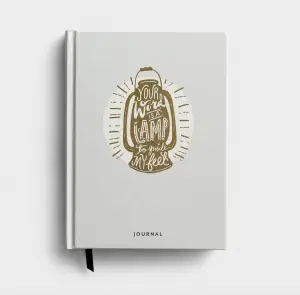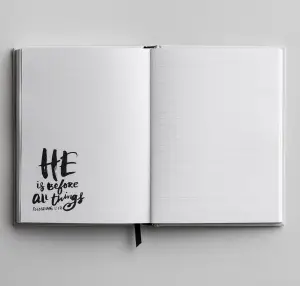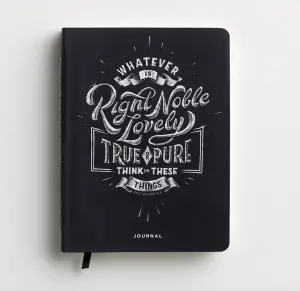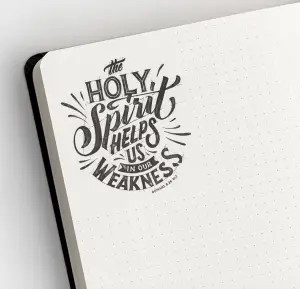 Made to Shine, Be Courageous, Daughter of the King, She Believed, & Change the World all have a feminine touch and would make the perfect inspirational gift for a mom, sister, or beloved friend! All of these journals are very inspirational and most include vibrant colors, quotes, and scripture verses throughout!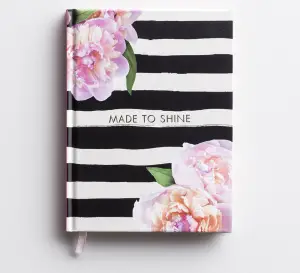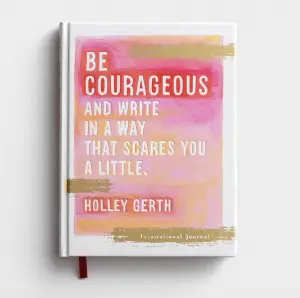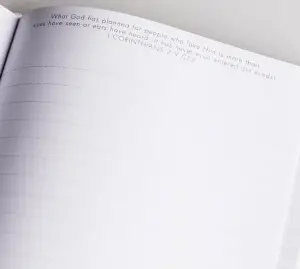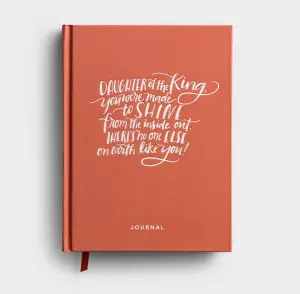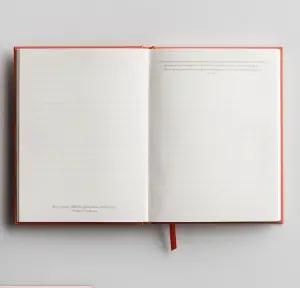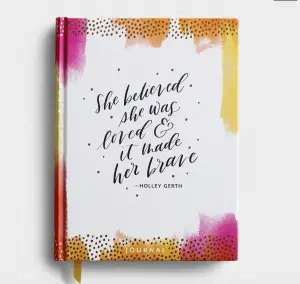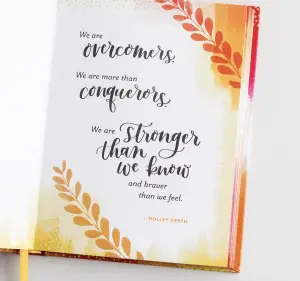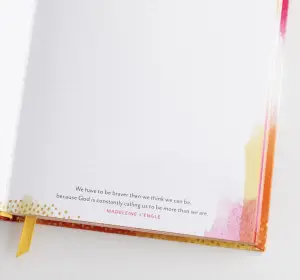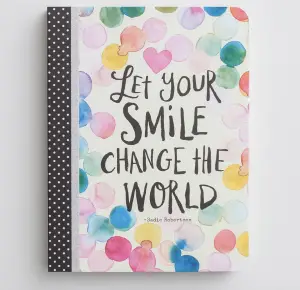 Looking for devotional journals? Check out Devotional Journals for Busy Moms & Christmas Devotionals & More (coming soon) for additional gift ideas!
Love this inspirational gift giving guide for the holiday season? Take a moment to share it on social media!